How to thrive, not just survive, during self-quarantine
We are open by appointment only!
Things may look a little different at Sonata. But we are still the same loving, joyful team — and we've be anxiously awaiting the chance to serve you again!
In this wild, weird and trying times, there are many things we do not know. Dr. Janowski and his team are doing the best they can to stay up to date with the most accurate scientific information and recommendations from the medical boards, the US government and the state of Colorado.
It is our priority to keep our staff, and YOU, safe. To that end, we have established internal sanitation and safety guidelines, as recommended by the CDC. Things may feel a little different at Sonata, but we are still here to give you world class customer service, in the best way that we can. We are also so fortunate to have a big office, a nationally-recognized physician doing all injection and surgical procedures, and an incredibly well-trained and dedicated team.
Some of our safety protocols:
Our staff will be wearing masks. Dr. J and his assistant will have face shields on as well.
We will be asking you to maintain social distancing from other patients when in the office, and will be adjusting our protocols and schedule to encourage that.
We asking you to wear a mask in the office. If you don't have one, we can provide one.
We love your children, but we ask that you come to your appointment solo.
We will be sanitizing surfaces as much as possible and have regular, timed sanitizing breaks.
We will be asking you to wash your hands when you come in to the office.
We will be taking your temperature and recording it when you come in to the office. If you have a fever, we will let you know and you will be asked to leave.
We have ordered the most effective UV sterilizing lights and state-of-the-art air filtration systems for our office.
We have developed a screener with some relevant health questions, and will be asking you those when you schedule an appointment. We may have to postpone appointments for our higher-risk patients.
We will be spacing out appointments and you will be spending less time in the lobby and more time in consult or treatment rooms. Expect to be whisked in to a room and to have your needs handled there.
Because we are spacing out appointments, you may have to wait longer than usual to get in to see Dr. Janowski.
We will be monitoring the health of our staff and doing everything we can to prevent infection.
If you want to buy products, we'd love that. We can fulfill your order over the phone or online at: shop.sonataskinandbody.com, and can deliver your products by mail or safely right out to your car in our parking lot.
The most important thing you can do is to stay home if you feel unwell, if you have been around someone who is ill, or if you have been exposed to COVID-19.
Dr. J is keeping up to date on all recommendations and we continue to improve our protocols as we have new options and information.
Let's talk about our skin
It may seem frivolous to talk about skincare right now, but practicing self care is more important than ever. It's familiar, calming, and it's a reminder to not give up on ourselves. We have been very curious to see how working from home and being stuck indoors would have an effect on our skin and skincare routines.
If you're like most of the women we've talked to, you have probably packed up your makeup bag and decided to "let your skin breathe" for a little while. This sounds great in theory – remove all of the stuff we were clogging our pores with and our natural beauty will shine through. So why are we all breaking out so much?!?
There are a ton of factors that cause breakouts – diet, hormones, stress, and bacteria to name a few. We might be going through a "skin purge" period that happens when you stop wearing makeup all of a sudden, according to Dr. Eddie Omar, a product chemist and CEO of Phyto-C skincare.
If you are seeing new breakouts, eczema, dryness, or uneven texture – just know that you are not alone! A new Reddit thread in r/SkincareAddiction is dedicated to sharing stories from those experiencing a host of new skin afflictions during quarantine. There are over 75 comments on the thread, and everybody seems to be experiencing the same issues – reemergence of breakouts that had been under control, breakouts in new places, dry skin, eczema, and so on.
You would think that being forced to be inside would have a positive effect on our skin – no more pollution or sun constantly attacking us! Skin breakouts can actually be caused by a lack of sunlight vitamin D as well. Whenever you can, try to get outside to exercise, walk, work, read, meditate, or really anything! The air seems a bit clearer now, and the sunshine can really boost spirits and heal skin. But, of course, be sure to wear your sunscreen!
But things are just off right now. We're not eating or exercising the same. We're out of our normal routines, and we're stressed out.
Perhaps you got a fillers, botox, dysport, or some other treatment before lockdown and you're wondering how you can "stretch" the results a little further? Check out our aftercare guides for instructions on how to best take care of your face after a treatment.
So we've established that we're not alone in our frustrations, but what can be done?
Get a routine set up
According to the American Academy of Dermatology, acne affects up to 50 million Americans annually (before the pandemic, of course). If you're experiencing unusual or heightened breakouts in self isolation, it might be time to reevaluate your routine. Let's remember that just because you haven't been outside all day you still need to wash your face!
You routine can, and should, depend on your skin type.
We found this great skin care routine guide on New York Times that lays out different routines for different skin types.
If you tend to have oily skin, washing your face once in the morning and once at night is a good habit. We recommend using a cleanser that contains salicylic acid to help dissolve the gunk that clogs pores. In the morning use a non-comedogenic hydrating cream with sunscreen (still important, even indoors!) and a moisture boosting hyaluronic acid for the evening. It's always a good idea to be proactive, so take care of areas where you're prone to acne even if there is no visible breakout. And, more now that ever, be mindful of touching your face.
Quite a few of us have found that our skin seems more dry than normal. There could be a few reasons for this: earlier (and more) wine happy hours – no judgement! Alcohol is a toxin to the body and can cause dehydration and some inflammation like puffiness. It's also still a bit chilly in most parts of the country, so we are turning up our thermostats more often to stay warm creating a much drier environment. We suggest looking for serums and moisturizers that include antioxidants that fight free radical damage. Also, look into getting a humidifier – this can do wonders for your skin while you're sleeping!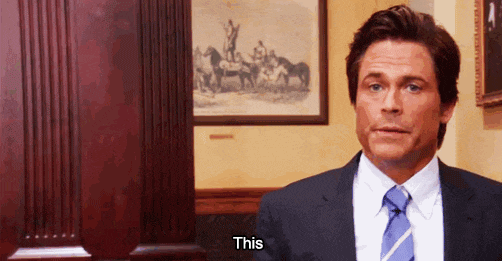 Stress is also a huge factor – how we feel on the inside will manifest through our skin on the outside! Find ways to decompress throughout the day, however you can. Meditation, watching your favorite bad TV show, reading, housework – whatever you can do to ease your mind! Also look for moisturizers containing vitamin B3 (niacinamide), as it boosts anti-inflammatory properties.
We have put together amazing custom kits for all different skin types at big discounts, and our skin care store is fully stocked for you. You can find more info about them on our Facebook page and can order by calling 303.469.0064.
Let's exercise!
We're stuck at home so we should use all of this new found time to exercise, right?!? The reality is that most of us are busier now than we were before – taking care of kids all day, working from home, cleaning, and not going crazy takes a lot of time! So how are we supposed to find a time to exercise, especially without a gym to go to? Our "simple" answer – build it into your daily routine and make taking care of yourself a priority.
The American Heart Association recommends 150 minutes of moderate intensity or 75 minutes of vigorous intensity physical activity per week, or a combo of both. That's really only 15-20 minutes per day! Take short active breaks during the day – Short bouts of activity each day can really add up. Dust off those weights or exercise bands and get moving!
Here are some tips on how to stay active while in self-quarantine:
Follow an online exercise class
There are a TON of free options for exercise classes online, and Youtube is a great option for this. Consider checking out fitness programs that are offering free trials as well:
Peloton is offering a free 90 days for the app – you don't need the actual bike and there are a ton of great strength classes.
Fitness blender – tons of free strength and stretching videos
ObéFitness – Live fitness classes with a 30 day free trial. Use ATHOME for the free trial
Orange Theory Fitness – free at-home exercises, with no equipment necessary
PureBarre – free classes on their Facebook page, from some of the best instructors in the business.
CrossFit – free at-home workouts, and great recipes as an added bonus.
Walk, jog, or run
Even in small spaces, walking around can help you remain active throughout the day. On a conference call for an hour? Walk around your house rather than sitting down! Or walk around your backyard if you have the ability. This person ran a marathon in their tiny backyard, so you can too! As always, taking a stroll through your neighborhood is a great idea, just be sure to follow social distancing guidelines and wear a mask if your city requires it.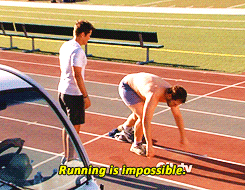 Bring movement into small moments
While watching tv, do squats or crunches during commercials (no skipping through them anymore!)
Do heel raises while washing dishes for the 17th time that day
Try some pushups while waiting for the water to boil
Do some side lunges while switching laundry from the washer to dryer
Dancing is also great for the body, mind, and soul. So turn on some music and boogie with your partner, kids, or just yourself!
Use household items for weights and resistance
There are plenty of items around your house you can use for weight resistance. For example, put some canned food into a gym bag and get to work on your arms and shoulders. Got a few boxes of wine or cases of beer in the fridge? Do some literal 12 ounce curls! Here is a really great article from the New York Times on how (and why) to get strong.
Get your heart rate up
Playing games with your significant other, roommate, or kids that involve jumping or skipping, even just a couple times a day, can have amazing positive effects on your physical and mental health. Create exercise out of household chores – carry your laundry up and down the stairs a few times before putting it away, sweep or vacuum the floor a few extra times, or sit / stand from your office chair for a few minutes at a time to name a few.
Stretching and Yoga
Stretching is always a good idea, even if just a few minutes a day. We like to stretch first thing in the morning (after meditation) to wake up the muscles and get your body ready for the day. Keeping your body limber and flexible is a great way to keep you feeling young and healthy.
Here are a few simple Barre stretches you can do at home, or while on that Zoom meeting.
Want to try out Yoga, but not sure where to start?
Fierce 45
Sonata partner, female and local owned small business, Fierce 45, put together this AMAZING home workout just for us (to share with you).
Mental health
We consider mental health one of the most important things you can do for yourself during these times. Our mindset affects our body in amazing ways and meditation is one of the best ways to give yourself a positive boost. And yes, we consider meditation a workout. It's just as important to keep your mind limber along with your muscles. Here are a few options to help you get started:
Cooking at home
With a large number of bars and restaurants closing throughout the state, we find ourselves having to cook more often at home – perhaps more than we're used to. We have found it helpful to create a "menu" of sorts for the week – it makes deciding what to cook way easier and helps with grocery shopping so you can get in and out of the supermarket as quickly as possible. For dinner, try cooking a little bit extra every night so you have something for lunch the next day. We are also adding "eating out" at least 1 night a week so we can support a local restaurant that is still preparing meals.
From our own beloved medical assistant, Sarah, her Oma's German Cucumber salad recipe:
German cucumber salad
Sauce:
1/4 cup sour cream
1/4 cup milk
3 teaspoons of dill
1 teaspoon of salt
1 tablespoon of olive oil
Mix the sauce ingredients, slice cucumbers thinly and then add once sauce is mixed. Let set for 2 hours in fridge prior to eating. Enjoy! 🙂 Add more dill or salt for taste! 
If you're not used to cooking, or need some ideas, there are some great online tools to help you. Here are some of our favorite online resources that focus on cooking:
You could also try a meal delivery service like Blue Apron or Hello Fresh. You might pay a bit more per meal, but everything is set to go, you don't have to visit the grocery store, and there are a ton of different options.

This is a good friend of ours, Dr. Trutt, a physician in NYC. He discusses all things health related and how he's treating his COVID patients with supplementation
Making face masks at home
The CDC is now recommending that everybody wears a mask when going to public places like grocery stores, pharmacies, or your favorite local restaurant. Homemade masks are easy and fun to make, and we can save the medical grade masks for the professionals on the front lines. Here are a few tutorials on how to make homemade masks from stuff that you probably have laying around.
A DIY mask (sewing required) from wired.com
This mask is more difficult to make, but it may feel more comfortable and last longer
What You'll Need:
Two 10-inch by 6-inch rectangles of tightly woven cotton fabric (You could use sheets or quilting fabric, and a T-shirt will work if nothing else is available.)
Two 6-inch pieces of elastic (or rubber bands, hair ties, string, or cloth strips)
A sewing machine
Needle and thread
How to Assemble It:
Stack the two rectangles of fabric.
Fold the longer, 10-inch sides 1/4 inch down and sew them together.
Fold the shorter, 6-inch sides 1/2 inch over and sew at the edge, leaving a small space open for the elastic to loop in.
Thread the elastic through the opening you left in step 3. Tie or sew the ends together.
Tuck the knots inside the opening. Gather the short sides together and stitch the elastic into place.
If you don't have the materials, or don't have the time to make them, there are plenty of shops online that are making them. We suggest asking people in your neighborhood facebook group, or local clothing shops that might have switched to printing masks.
Our safety protocols for reopening
We know there will be some apprehension to "restart" life with the stay at home order expiring on May 8th. As always, please don't hesitate to ask us any questions – we're here to help you and make you feel as comfortable and safe as we possibly can!
A fun craft from our amazing Bridgette
Since we've cleaned out our closets and thrown away our old reusable grocery bags, here's how to make new ones!
Any t-shirt or knit polo will work.  Lay flat and cut around neck, and sleeves.  At the bottom of the shirt cut 3" long 1" wide fringe.
Flip the shirt inside out and double knot opposing fringe pieces together
Turn right side out and you are done!




Other random resources we love to pass our time
We could all use some distractions right now, some time to not think about what's going on in the world (or our own homes). Here are some random items that we find helpful, from music we love to guitar lessons.
Our CEO, Liz Janowski, is also a dance teacher and spends a ton of time listening to music. She has made two Spotify playlists of music she has found to be both calming and joyful.
Music:
Other stuff:
Staying positive
Whether we like it or not, we're all in this together and we'll get through this together. It's more important than ever right now to lend a helping hand where you can, be more patient with loved ones and strangers alike, and to find bright spots in the day. Love and kindness are going to get us through this.
---
Related Posts
There is so much that goes in to planning for your big day - and not just for you, as the bride. Your mother, your...